Loss and Bereavement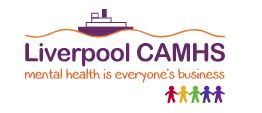 Liverpool CAMHS
The Liverpool CAMHS offer aims to promote the mental health, emotional and wellbeing of all children, young people and their families/carers.
https://www.liverpoolcamhs.com
Liverpool Bereavement Service
Liverpool Bereavement Service has been successfully supporting people who have experienced loss and bereavement in the Merseyside Area since 1998. The service has developed a free, sensitive, effective and highly reputable service that is available to all to access. Within the service is a resource specifically for young people and children that has developed a meaningful child centred counselling service. The Oakleaf Service which has been funded by Children In Need since 2013, provides face to face and group bereavement support to children and young people aged 4 to 19 years, to help them to cope with their loss and promote the health and wellbeing of each individual. Oakleaf provides support both on site in Stanley Street, Liverpool, in the dedicated city centre therapy room, and also works in the school setting with the young person ensuring they receive support without disruption to their daily life. Both Liverpool Bereavement and Oakleaf work in partnership in order to offer support to the whole family who may be struggling to support each.
0151 236 3932 |
http://liverpoolbereavement.com

Bobby Colleran Trust
The aim of the Bobby Colleran Trust is to empathically facilitate children, young people and families to develop resilience and coping skills to manage the impact of loss and change following a bereavement and to look forward to the future with Hope. The Bobby Colleran Trust provides the following services:
Bereavement support to children and young people ages 4 to 19 who are bereaved of a family member or significant friend
One to one counselling, group work and family counselling is provided in schools in Liverpool and surrounding Merseyside areas
Support for schools who have suffered the loss of a pupil, staff member or other members of the school family. Support is provided through drop in, one to one or group sessions as arranged through school.
Telephone support is also available for any family member who is simply requiring some bereavement advice
Help your child to be successful at school, ensure homework is done and encourage them to be the best that they can be.
Referrals can be processed by email to
aqauarius.bobbycollerantrust@outlook.com
to request a contact call for bereavement support or a referral pack.
The Butterflies Project
Listening Ear CYP Service has a number of projects specifically aimed at children, young people and families.
Butterflies is an award-winning specialist therapeutic 1:1 programme which targets children and young people aged 4 to 18 years old who have experiencing bereavement, divorce/separation, domestic abuse, suicide, murder, sudden death or other family loss. Children and young people are offered 1:1 sessions with a counsellor or therapeutic practitioner in a number of venues.
Lunar is a bespoke service which offers support to a child or young person who is living with a parent with a terminal diagnosis. Lunar will support the child or young person from the point of their parent's diagnosis working closely with the family as they progress with the illness.
Cognitive Behavioural Coaching workshops is a school based group support for children and young people who have been identified by school as needing additional emotional support.
Group Outreach workshops run for 6 weeks are for children and young people who have experienced domestic abuse, bereavement or separation and loss. Each group workshop is bespoke to the children and young people attending, working with similar age groups and offering positive activities to support their presenting issues.
Butterflies mobile phone App - free to download on android phones and Iphones and has been co designed with Staff and service users (children and young people) as an additional tool to aid in emotional wellbeing. To download: Listening Ear Butterflies in the search engine.
0151 487 6558 (Main Office)
0151 488 1615 (Services Co-ordinator)
enquiries@listening-ear.co.uk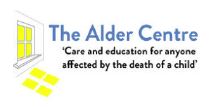 The Alder Centre
Provides services for anyone affected by the death of a child of any age and for any reason. The Alder Centre works in a way that is based on including all and recognising individual difference.
Some people prefer the comfort and guidance of other bereaved parents and others that of qualified and trained professionals. The Centre provides both types of support. The service works directly with bereaved parents and also extended family members and professionals who have been involved in the child's life.
The Alder Centre also operates a national, free phone helpline staffed by trained bereaved parent volunteers. The helpline is open every day of the year - 0800 282 986 or 0808 800 6019
Alder Hey Children's NHS Foundation Trust. Eaton Road, Liverpool. L12 2AP
0151 252 5391

Hope Again
The youth website of Cruse Bereavement Care
www.cruse.org.uk
.
It is a safe place, where young people who are facing grief can share their stories with others. Here you will find information about our services, a listening ear from other young people and advice for anyone dealing with the loss of a loved one. Hope Again provides somewhere to turn to when someone dies.

Grief Encounter
Support bereaved children and their families to help alleviate the pain caused by the death of someone close. Support includes a helpline, family programme specialist resources and e-counseling.
www.griefencounter.org.uk

SeeSaw
Grief support for young children in Oxfordshire. SeeSaw offers a service that is very responsive to need and tailors support to meet the needs of individual families. SeeSaw is a member of the National Childhood Bereavement Network.
Many children and young people are offered face-to-face support from one of our support workers. SeeSaw pioneered the recruitment and training of volunteer support workers who visit children in their own homes.
www.seesaw.org.uk

YoungMinds
YoungMinds is the UK's leading charity committed to improving the emotional wellbeing and mental health of children and young people.
www.youngminds.org.uk
Websites for bereaved teenagers
www.childbereavementuk.org/For/ForYoungPeople
Short films and film clips made by bereaved young people. Films include What Teachers Need To Know, A Message to Parents, A Message To Friends, Messages From Young People Bereaved By Murder and Manslaughter.
winstonswish.org.uk
Section for Young People has films and various options for support including frequently asked questions and a topic specific message board which is monitored.
griefencounter.org.uk
Support bereaved children and their families to help alleviate the pain caused by the death of someone close. Support includes a helpline, family programme specialist resources and e-counseling.
griefencounter.org.uk
NSPCC advice, including about being worried.
www.childline.org.uk
Appropriate guidance for children and young people primary school age and upwards.
Resources for Teenagers
A Teenage Guide
available from Child Bereavement UK costs 50p. A Pocket sized leaflet written by a bereaved teenager with advice and guidance.
Out of the Blue:
A workbook of tried and tested ideas for this age group to remember and express feelings. From Winstons Wish, cost £9.95.
Everything's changing:
The Young Persons Guide to Grief and Loss by Ann Atkin This book draws on tried and tested bereavement support resources to appeal to 13-25 years age group
www.themix.org.uk
Essential support for under 25s.
www.papyrus-uk.org
Papyrus: a voluntary organisation for teenagers and young adults who are worried and may feel suicidal.
Resources for Adults caring for bereaved teenagers
Young People, Death and the Unfairness of Everything by Nick Luxmore.
Explores the problems that arise when death is not openly discussed with young people and offers advice about how best to allay concerns without having to pretend that there are easy answers.
Reading List
Using stories and activities can be a really good way to explore issues with a child who has been bereaved.
Winston's Wish have created a suggested reading list, which they found helpful when working with bereaved children and young people. There are also textbooks and reference sources for people working in the area of child bereavement.
The books are arranged in the following categories:
Books for children under 5.
Books for age 5 to 8 years.
Books for age 9 to 12 years.
Books for age 13 to 16 years.
Other helpful books (not directly about death).
The ISBN and publishing details have been taken from
www.amazon.co.uk
Suggested Reading List - Winston's Wish
Books available from Winston's Wish are marked with asterisks ***each side of the title***.
Winston's Wish,
3rd Floor,
Cheltenham House,
Clarence Street,
Cheltenham,
Gloucestershire,
GL50 3JR
Helpline: 08452 030405
Telephone: 01242 515157
Child Bereavement UK also have suggested reading lists please find link here
Resources for children and young people | Child Bereavement UK