Teams - Online Learning/ Lessons
To access our online learning classes you will need to download the Teams app to your device, you can do this by visiting the following link:
https://www.microsoft.com/en-gb/microsoft-365/microsoft-teams/download-app
If you downloading the app to a tablet or phone you can access the app directly using the buttons below:
Once you have the app installed you can login with your school username and password. Once logged in, click on the Calendar icon (seen below), this will open a calendar of all existing online lessons you have access to.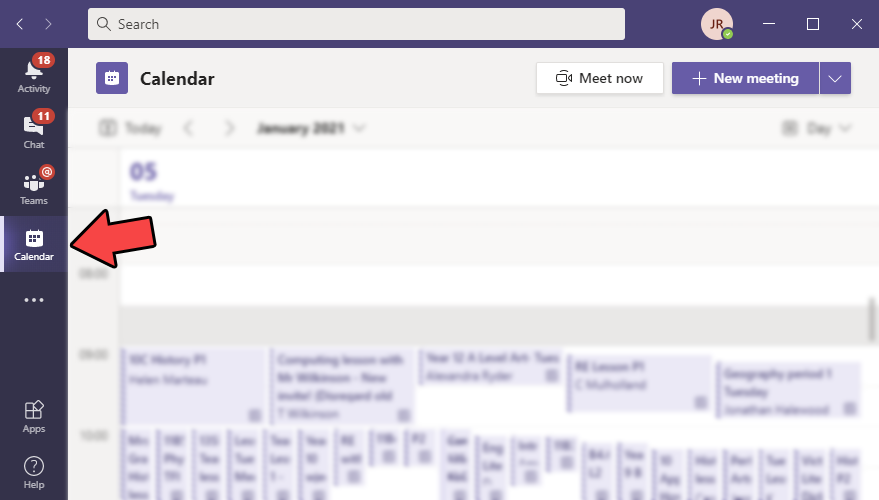 Video Guide for accessing online Teams Lessons
A detailed Student Guide for teams can be found at the link below:

Edulink One - School App for Parents
As you may be aware our school now widely uses the Edulink App to communicate key messages with parents and carers of our pupils.
Currently our system is showing that some parents have not yet downloaded the free App and so may not be receiving information in a timely manner.
We would recommend that if you are able to, you now register the App. As we move into the Spring term, information we receive from the Local Education Authority and Government regarding the impact upon schools due to the Covid-19 virus is being updated regularly, and we strive to keep pupils and parents informed of these as effectively as possible.
We are also using this for all Virtual Parents Evenings going forward.
There is a guide and additional information regarding the App available within this area of the school website, if you have any further queries please do not hesitate to contact your daughters Support Manager who will be happy to help or email
schooloffice@broughtonhall.com
.